WOOD COMPOSITE
Unparalleled Performance and Satisfaction. Proud distributor of the NewtechWood products.
WOOD COMPOSITE
Unparalleled Performance and Satisfaction. Proud distributor of the NewtechWood products.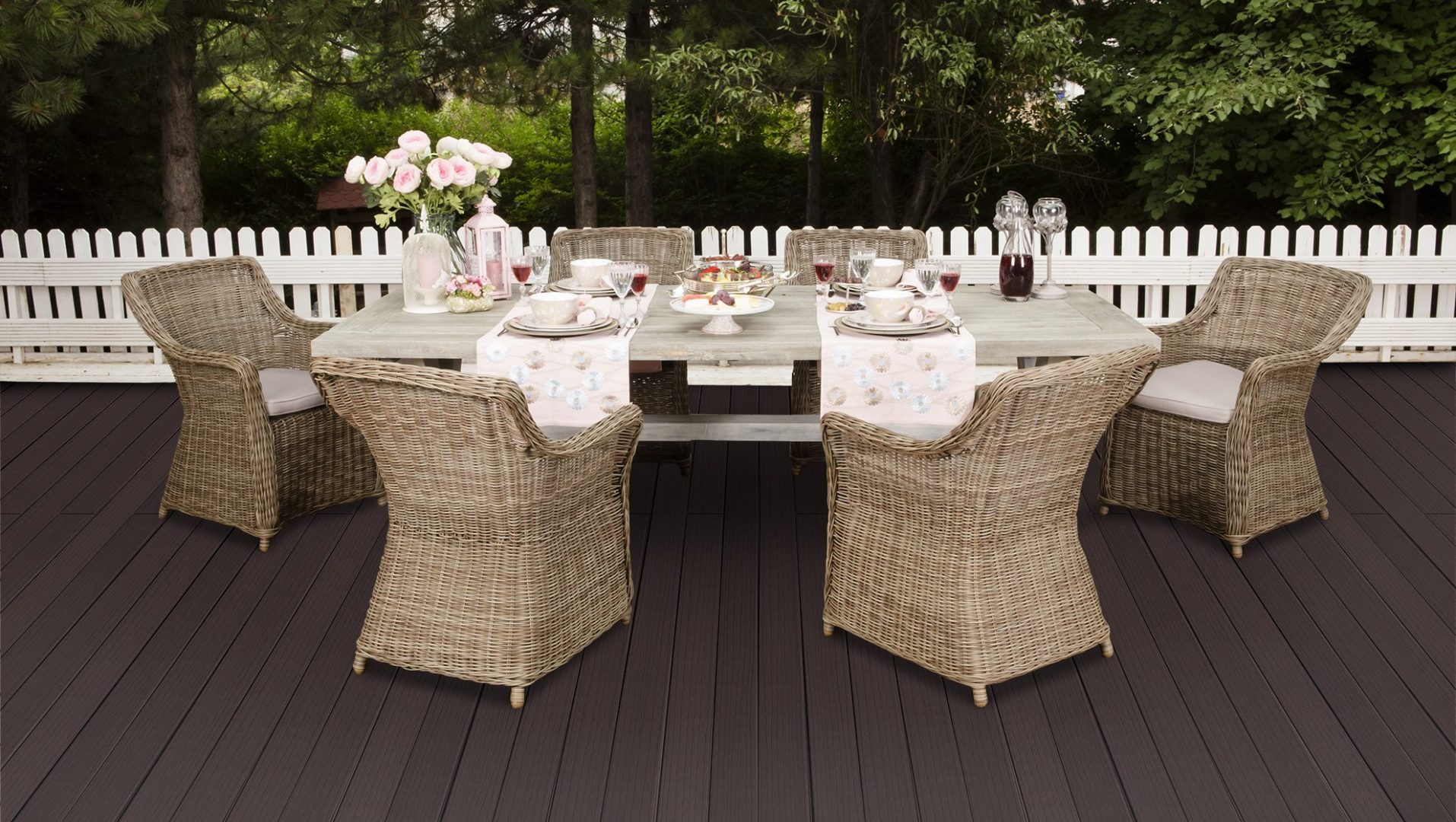 EXCLUSIVE IN CANADA
Select Elegance Premium composite decking board offers the beauty of wood without its potential drawbacks, such as corrosion, wood chips and damage from termites associated with traditional wood decks. This low maintenance board withstands Canada's extreme weather conditions, in addition to presenting a minimal thermal expansion and contraction, which maximizes the stability of each board.
Caracteristics:
Anti-Slip
Maintenance Free
Made from 99% green material.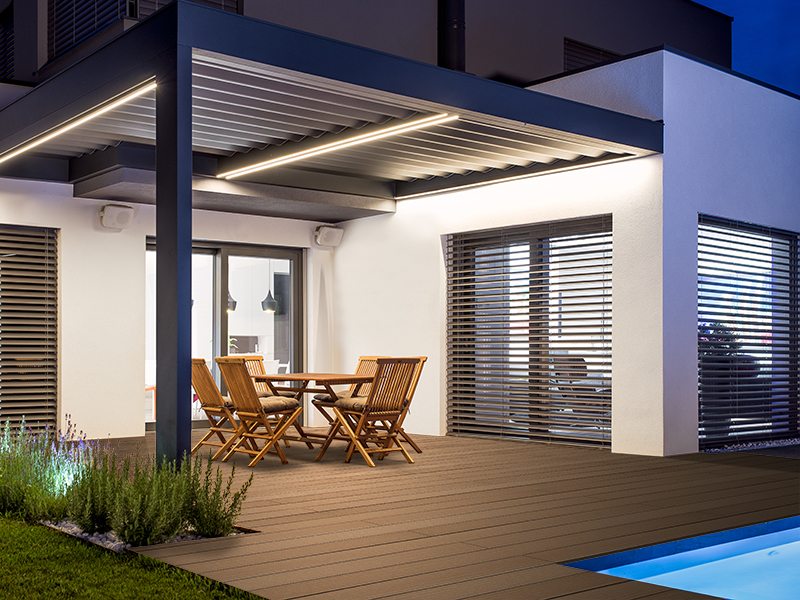 Absolute protection against mother nature
Shield encases all sides to give absolute protection from Mother Nature's harshest conditions. Scratch, stain and fade resistant. Slip resistant, low maintenance. Coarse wood fibers for greater strength and durability. Withstands high traffic without exhibiting signs of wear and tear as seen on conventional composite wood.
It combines the proven strength of high density polyethylene plastic and wood fibers with an outer shell of polymer that completely encapsulates the board in an impermeable layer of protection against:
Stains
Mildew, Mold, Rotting, Splitting or Cracking
Color fading
Painting or Oiling
Environment friendly
Elegance Premium is a capped wood plastic composite, which means it has an advanced premium shield encasing all four sides around its inner core. The shield and core are extruded together under a very high temperature mold simultaneously, so there are no adhesives or chemicals that are harmful to the environment.
The core is made from carefully selected recycled material and highly dense recycled hardwood and softwood fibers that allow for greater strength and durability, and best of all it's 100% recyclable.
Warranty
Most comprehensive warranty in the industry:
25 year limited transferable warranty.
We are so confident in the product and its long lasting performance, that we will either refund the product or replace the material if the deck under performs, so don't worry and just sit back and relax.
DECKING FLOOR AND RAILING
DECKING FLOOR
Dimension:
5 35/64"W x 8'L
5 35/64"W x 12'L
5 35/64"W x 16'L
HYBRID RAILING
for straight and stair railing. Posts not included in packaging.
Dimension:
36"H x 72"L
42"H x 72"L
UNIVERSAL POST
for straight and stair railing.
Dimension:
3 1/2"W x 3 1/2"L x 42 1/2"H
3 1/2"W x 3 1/2"L x 49 1/2"H
COMPOSITE BARRIER
Dimension:
32″ x 42″
For 36″ x 72″ hybrid railing
Colors: Teak, Mirage gray, walnut, charcoal
QUICK DECK COMPOSITE TILE.
A Complete DIY decking solution for balcony, terrace or patio. The only coextruded composite deck tile available in the market.
Tile
Dimension:
12″ x 12″ et 12″ x 24″
Composite Tile: 58% wood powder+32% plastic+10%addtives
STRAIGHT EDGE
Only for the Elegance Premium collection
4 / package
Dimension:
2"W x 12"L
INWARD EDGE
Only for the Elegance Premium collection
2 / package
Dimension:
2"W x 14"L
OUTWARD EDGE
Only for the Elegance Premium collection
2 / package
Dimension:
2"W x 14"L
Documentation
These products are available at our participating retailers