BAMBOO WOOD
Ecological and Natural Choice.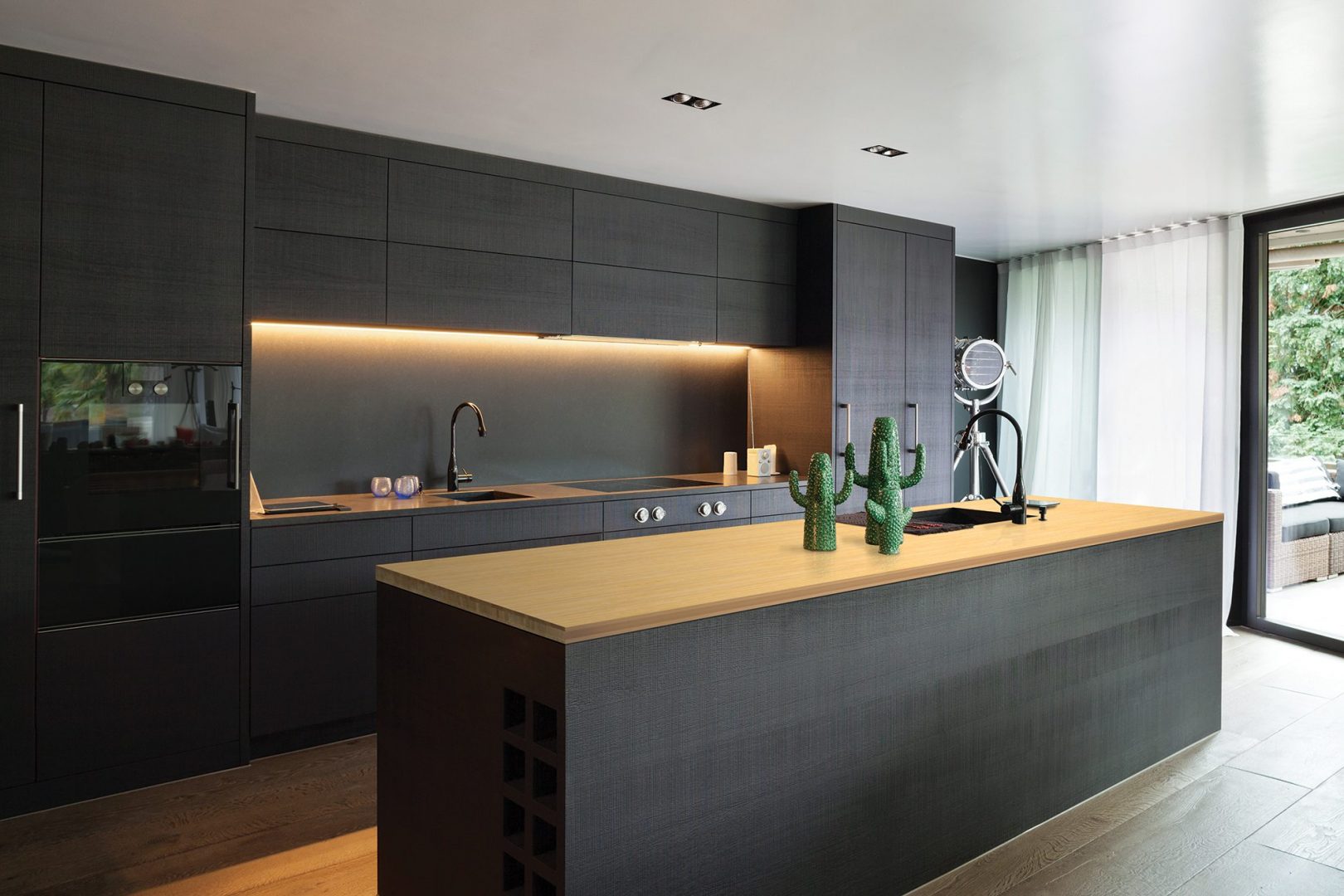 BAMBOO WOOD, NATURAL AND ECOLOGICAL CHOICE
The bamboo wood is a product of exceptional quality, and is formaldehyde free. The bamboo forests are managed according to the highest world social and environmental industry standards.
The light-colored bamboo panels are made of alternate vertical multilayered pressed bamboo. This manufacturing method gives the Plyboo panel (in addition to it's unique aesthetic quality on faces and edges) high stability that makes it a product of choice for furniture making of all kinds.
Caracteristics:
Ecological / Natural
Formaldehyde free
Durable
Lightweight and flexible
Resistant to temperature changes
Compatible with natural finishes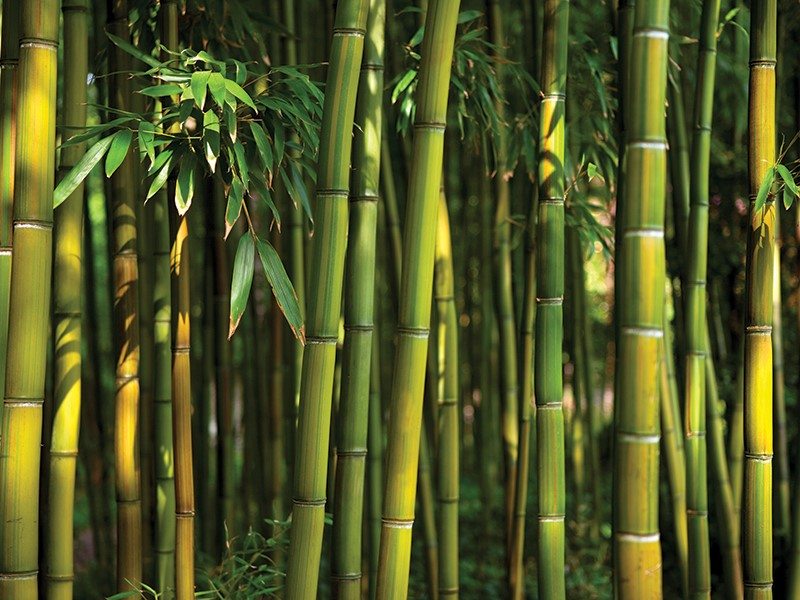 Popular Product
Wihin the last twenty years, bamboo has earned an undeniable reputation in the design industry for its remarkable beauty, durability and dimensional stability. It is found in the form of bamboo plywood panels to be used in the manufacturing of kitchen countertops, vanities and bathroom furniture of any kind.
Maintenance
Use a blend of pure oils with no dye or perfume, or any additives. Nourishes wood naturally. Prevents cracking and warping. Used for butcher blocks, salad bowls, cutting boards, handles and toys. Nontoxic. Approved for direct contact with food.
From time to time, it is advisable to disinfect your wooden counter. The Canadian Food Inspection Agency recommends cleaning your work area with a bleach solution : mix 5 ml (1 tsp.) bleach with 750 mL (3 cups) water in a spray bottle clearly labeled.
Bamboo pannels maintenance
Regardless of your project, it will be necessary to apply oil or varnish (or any other finishing product of your choice) on the bamboo panel for suitable maintenance.
Warranty
The building should be kept at normal ambient conditions and for at least one (1) week prior to installation at a temperature of about 20 ° C (68 ° F) and a relative humidity between 40% (MINIMUM) and 55% (MAX).
Enter bamboo boards and countertops on the site of the installation. Verify that the product complies in terms of species, grade, color, size and quality. If everything is correct, leave the board bamboo to acclimate for a minimum of 48 hours before installation. Never store bamboo board in an improper location, such as a shed, unheated garage or basement. Remember that wood is a natural product and should be treated and handled with care.
BAMBOO COUNTERTOP
Bamboo Glulam Wood
Dimensions available:
25-1/2" x 72" x 1-1/2"
25-1/2'' x 96" x 1-1/2''
BAMBOO ISLAND TOP
Bamboo Glulam Wood
Dimensions available:
39'' x 74" x 1-1/2''
BAMBOO SHELF
Bamboo Glulam Wood
Dimensions available:
12" x 72" x 1-1/2"
BAMBOO STEPS AND RISERS
Dimensions available:
Stair: 10-1/2" x 42" x 1-1/16"
Riser: 7-1/2" x 42" x 3/4"
RUBBERWOOD
A wood color compatible with any decor.
A STRONG AND ECOLOGICAL WOOD
Hevea is a hard tropical wood of medium density and light colour. The hevea tree is presented as an environmentally friendly wood, because we use plantation trees that have already been used. It's white-yellow colour is very special and very attractive to decoration lovers.
Caracteristics:
Ecological / Natural
Durable
Lightweight and flexible
Compatible with natural finishes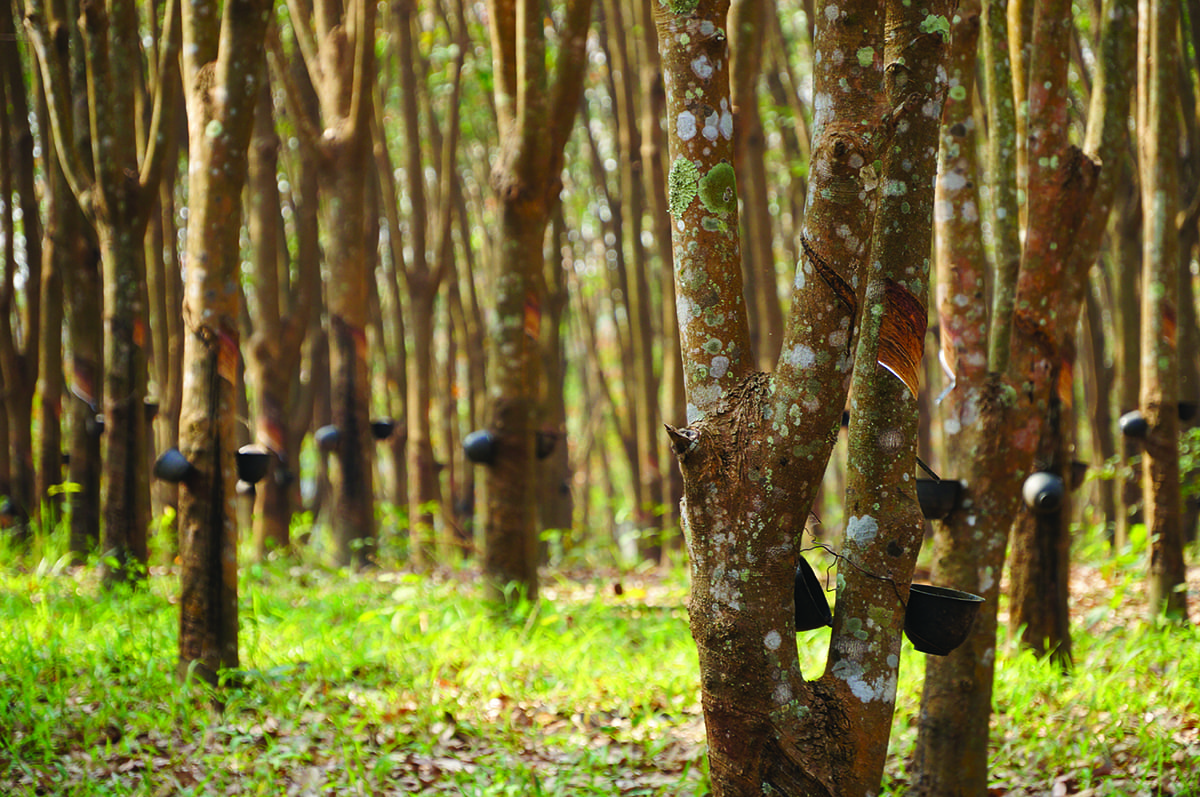 TRENDY WOOD
For a successful decor, combine it with glass, steel, stainless steel or any other dark metal. This wood is slightly stained, so it is easily compatible with any decor. This type of wood has beautiful properties, a light colour, a lot of elegance and a good lifetime.
RUBBERWOOD COUNTERTOP
Finger-Jointed Rubberwood
Dimensions available:
25-1/2" x 72" x 1-1/2"
25-1/2'' x 96" x 1-1/2''
RUBBERWOOD ISLAND TOP
Finger-Jointed Rubberwood
Dimensions available:
39'' x 74" x 1-1/2''
Bamboo Wood and Rubberwood Documentations
These products are available at our participating retailers