Wood composite products, durable and minimal maintenance for your outdoor projects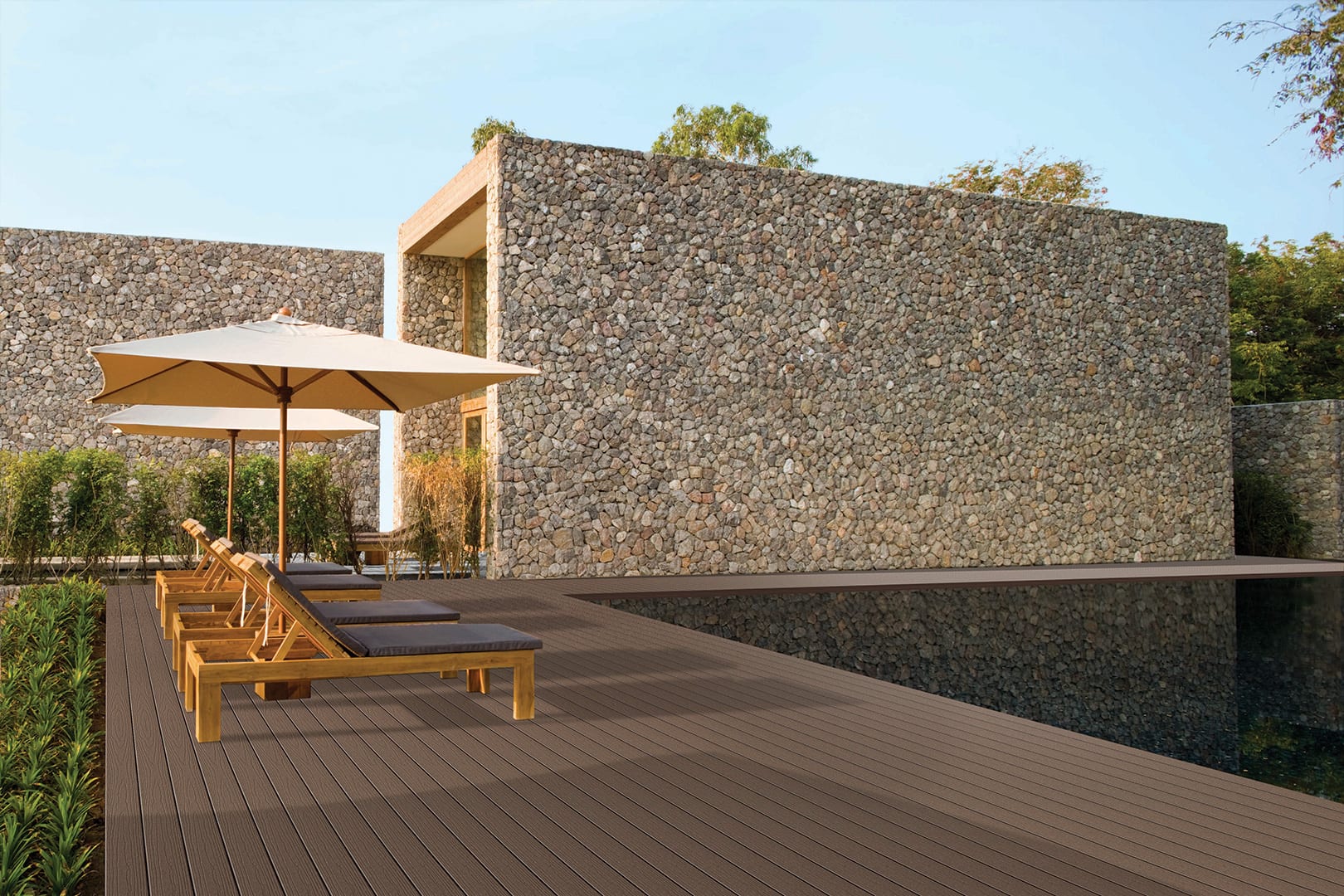 GREEN AND SENSIBLE CHOICE
If the view of a paintbrush depresses you,
composite wood is a smart choice. These materials mimic
the appearance of wood, require minimal maintenance, resist
discoloration, cracking and decay.
On the design side, the Elegance Prestige is ideal to harmonize with the
trend of contemporary style whether with linear, cubic, rectangular
or "L" shapes. The possibilities are endless; give life to your deck
with the different options available to you. Create your dream deck
thanks to the bright colors of the Elegance Prestige boards and its
genuine wood look: the skirting and the bullnose will enhance the
finish of your project.
Caracteristics:
65% wood, 30% plastic and 5% additives
Durable and resistant
Non-slip surface
Low maintenance
Easy installation
10 years residential warranty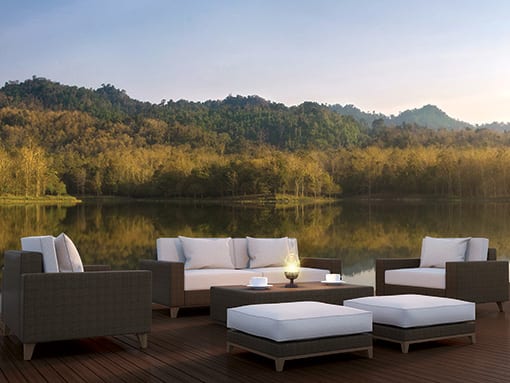 Main Advantages
Resistant to moisture;
Resistant to fungi and termites
Greater dimensional stability (uniform product);
No cracking, no warping and no splinters;
Green product (recycled and recyclable materials);
Increased durability;
Contains no disputed chemicals;
Can be produced in different shapes and colors.
Ecological Product
The main advantage of composite wood is its ecological side; its components made from recycled material make it much safer than treated wood. Although considerable efforts have been made to make the latter less harmful, its formula and process remain chemical.
Easy Installation
The ease of execution will delight you; its virtually invisible fasteners make it look unique. Thanks to its special texture, the Elegance Prestige is non-slip even when wet, easy to clean and resistant to scratches. All these advantages make the Elegance Plus an intelligent choice and an investment that pays off.
BULLNOSE
Dimension:
1/2″ x 9-1/4″ x 12′
FASCIA
Dimension:
1″ x 5-5/16″ x 12′
LIGHT GREY RAILING
Dimension:
36″ x 72″
42″ x 72″
DEEP TEA RAILING
Dimension:
36″ x 72″
42″ x 72″
STONE GREY RAILING
Dimension:
36″ x 72″
42″ x 72″
LIGHT GREY TILE
Dimension:
12″ x 12″
DEEP TEA TILE
Dimension:
12″ x 12″
Universal post
For straight and stair railing.
Dimension:
3-1/2" x 3-1/2" x 42"
3-1/2" x 3-1/2" x 49"

Documentations
Ces produits sont disponibles chez nos détaillants participants