DIY SPRAYSTONE
New generation of exterior and interior water based and environmentally friendly coating system.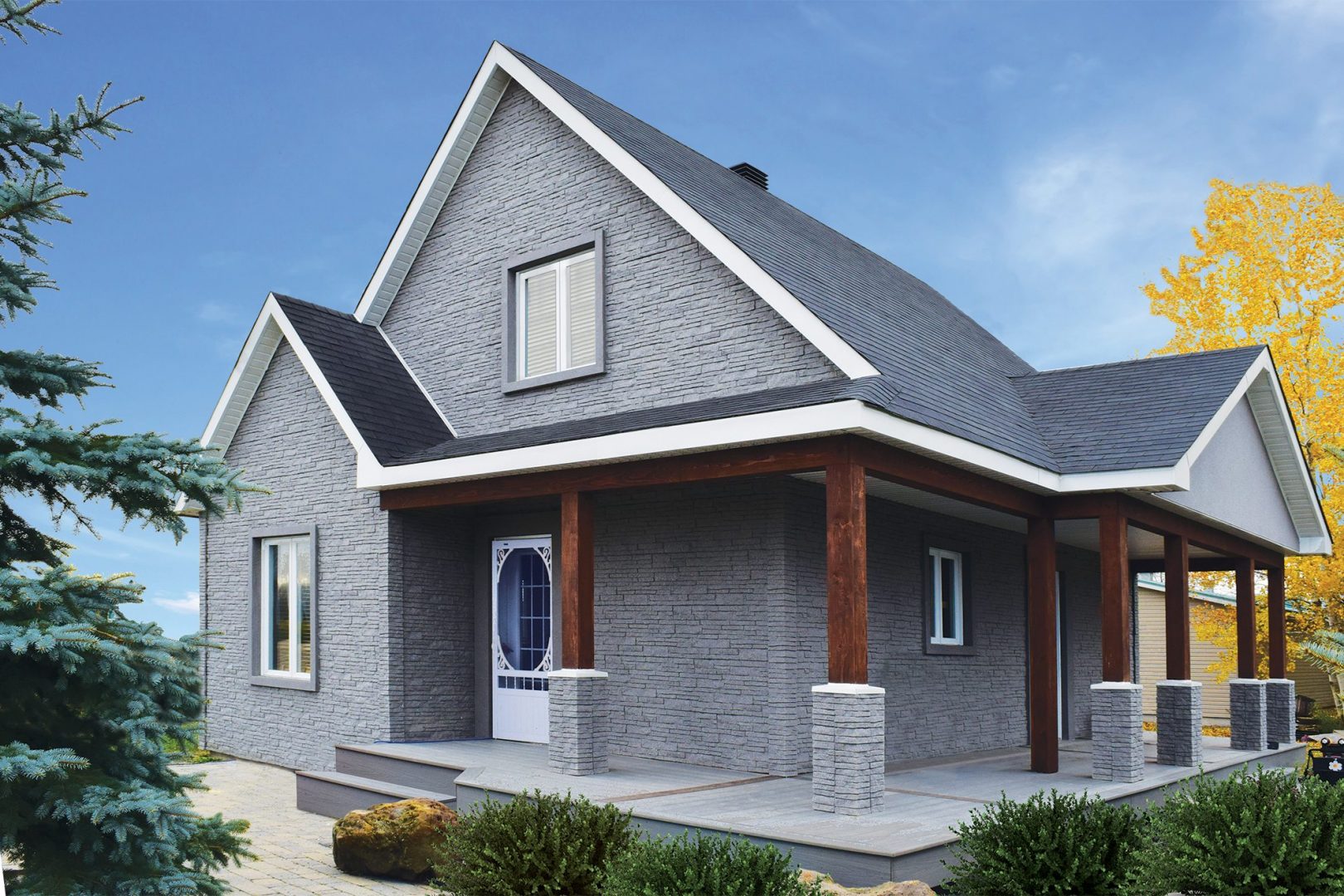 GRANITE AT YOUR FINGERTIPS
DIY SPRAYSTONE gives you creative freedom to apply a stone finish to virtually any building project, from foundations to architectural details.
A true high-performance coating, DIY SPRAYSTONE
withstands structural movement, freeze/thaw, tropical climates, UV exposure, and mold. Designed for Interior and Exterior applications.
Unmatched Realism
DIY SPRAYSTONE finishes have been skillfully formulated to match natural stone look and texture. Remarkably, no actual stone is used in our sustainable manufacturing process.
Why DIY Spraystone?
DIY SPRAYSTONE is fast. By skipping the traditional trowel method, and spraying instead, you will cover larger areas in less time, saving on material as well as labor costs.
DIY SPRAYSTONE is tough. The binders and resins in DIY SPRAYSTONE coat each granule, allowing them to stick to each other, and to the applied surface, creating a seamless layer that doesn't crack, peel, or crumble, even on impact. Non-porous, yet breathable, DIY SPRAYSTONE resists water, dust, and mud. To clean it, use soap and water, or just powerwash.
DIY SPRAYSTONE is affordable. Not only is DIY SPRAYSTONE cost-effective, but additional savings are made from reduced labor costs. Care and maintenance of installed DIY SPRAYSTONE is quick and easy.
SprayStone is green. 100% non-toxic, water based, with no oil byproducts. Meets all Canadian and US environmental standards for exterior and interior use. DIY SPRAYSTONE is a great way to show you care not only about great results but about the planet as well.
Textured wall and celling coating – 1 L
Textured wall and celling coating – 4 L
Textured wall and celling coating – 12 L
Electric spraygun
-Tank 1.2L
-Tips of 1.5mm et 3.5 mm
APPLICABLE ON MANY SURFACES
Concrete Walls
Metal Boards
Aluminum Board
Magnesium Oxide Board
Calcium Silicate Board
Plastic
Wooden Board
Tiles
Decorative Moulding
Precast Panel
Roman column
Art Work
Elevator Room
Public Space
Inter/Outer Wall Surface

MANY COLOURS AVAILABLE
3 textures, many colors
These products are available at our participating retailers